(Updated January 2019) Long before AMC's Mad Men exposed it to new fans, sleek midcentury modern (MCM) furniture captured the attention of the stylish and made its way into tens of thousands of homes. In fact, it's so popular that there are entire stores dedicated to the style of furniture in DC, Baltimore/Maryland, and Virginia. So if you're one of its fans — new or old — read on to learn about the best stores the area has to offer. Regardless of your budget or where in the DMV you reside, we'll give you a run down on the specialty stores and a few hidden bonuses that you may have missed.
Not from around here? Check out ATTIC City for the best midcentury furniture stores and dealers in Atlanta, Boston, Chicago, Los Angeles, Minneapolis-St Paul, New York, Philadelphia, Portland, Seattle, San Diego and San Francisco.
This post is about stores that focus on midcentury modern (MCM) furniture and home decor. The list focuses on 11 local DC and Baltimore area specialty stores and dealers, but it should be noted that there are numerous other local stores and dealers that sell great MCM pieces. It's just not their exclusive focus. For a broader and regularly updated list of new MCM furniture pieces, keep your eyes on our Just Arrived page, which features new inventory from 50+ local stores.
The stores listed here generally offer their inventory at what we'll call middle to high prices. In the middle range, you can find very good quality, authentic midcentury modern furniture often of American make. Their selections make excellent alternatives to stores like West Elm, CB2, and Ikea that sell new furniture inspired by the originals. For the higher priced stores, you'll find genuine MCM products, many from Danish and other Scandinavian designers, that rival the quality of Room and Board and Design Within Reach. To see all of the latest MCM inventory from DC's stores, use our midcentury filter under Furniture Styles.
Featured Stores
Fair Auction Co.
Sterling, VA
It's like eBay, but better. Why? Because you can go see, touch and (if applicable) sit on what you're going to buy at their warehouse before you bid. They typically hold a midcentury modern focused furniture auction every one months and you can score some great pieces, including high-end designer ones (think Eames, McCobb etc), at better than average prices. They'll pop up on our Browse page as they're released. Check out the Fair Auction store page for items from previous auctions.
---
Mary Kay's Furniture
Baltimore, MD
! ATTIC Gift Card Participant !
You might say Mary Kay's is prolific. With a steady and relatively high volume of new midcentury modern furniture inventory, northern Baltimore / Baltimore County has a good spot for higher end, higher priced pieces. Check out some of their latest goods.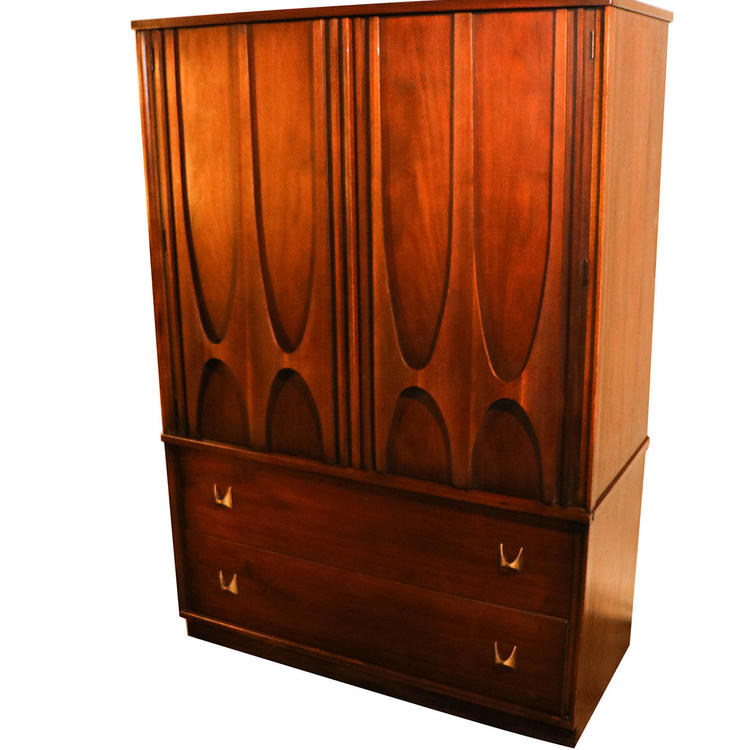 ---
Modern Mobler
Takoma DC and Kensington, MD
! ATTIC Gift Card Participant !
Known by many as the area's go-to source for MCM furniture (and unfortunately one of the only remaining MCM specialty stores within the District's borders), you'll find great examples of midcentury modern design here. The quality comes at a price, but you'll be getting some of the nicest pieces out there. In addition to their Takoma location, they have a second stored located in Kensington, MD.
---
Peg Leg Vintage
College Park, MD
! ATTIC Gift Card Participant !
Peg Leg is now one of the area's flagship MCM dealers. It's located in a nice store between the University of Maryland and Ikea in College Park.  (Hint: give them a try before you purchase that JÄNKY particle board dresser or the GUDLUK bookshelf system.) Peg Leg's inventory is typically priced in the mid- to upper-midrange for well selected midcentury pieces, including those from both American (e.g., Broyhill Brasilia and American of Martinsville) and European  designers and manufacturers (e.g., various Danish). Have a look at some of Peg Leg Vintage's latest products.
---
RetroSquad
Manassas, VA
One of the most recent additions to ATTIC, RetroSquad carries some of the highest end Danish- and Scandinavian-designed and made midcentury modern furniture in the area. They make up for a lack of volume with quality. See RetroSquad's MCM goods for yourself.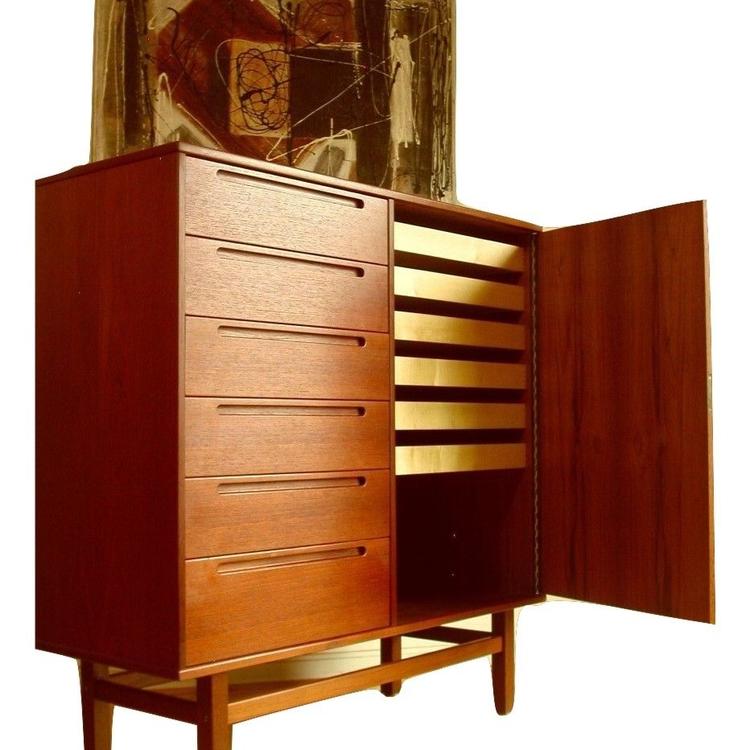 ---
Vintage MC
Frederick, MD
! ATTIC Gift Card Participant !
No tricks here — you get exactly what their name suggests: a nice variety of mid century (MC) furniture. They have both a warehouse and a booth at Canon Hill Place (antique mall). Plus, they're relatively close to Harper's Ferry. A hike plus a hutch (or a credenza, sofa, chair…) sounds like a great day to us. Recent inventory here.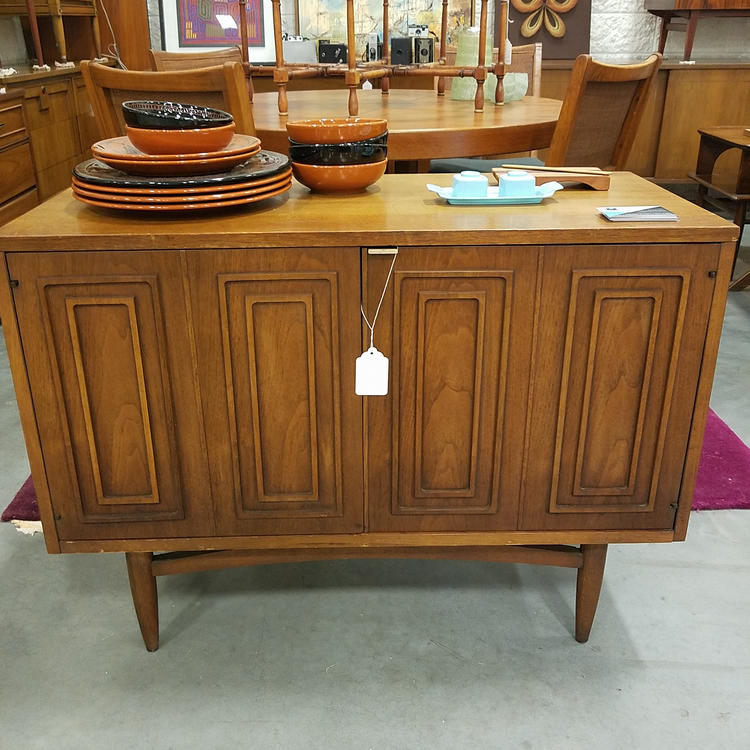 ---
Other Stores
BrainWashington
Silver Spring, MD
BrainWashington (aka Cabin Modern and Modern 50) is an online, Silver-Spring Maryland dealer that specializes in designer midcentury modern furniture pieces, as well as objects and other vintage wares. For locals, you can arrange to see their goods in person near Hillandale. Check out their furniture, as well as their products on ATTIC Flea.
Hearthside Home
Poolesville, MD
Hearthside is another option for high-end midcentury furniture. A fairly large and regularly updated selection of items are sure to please, albeit at the higher end of the price spectrum.
Home Anthology
Baltimore, MD
We were giddy with joy the first time we walked into Home Anthology's large, light-filled warehouse style store. A wonderful selection, which ranges in price from the modest for much of the inventory to the high side for some exquisite pieces.
Modern Montage
Alexandria, VA
! ATTIC Gift Card Participant !
DC and Maryland haven't cornered the market entirely — VA's Modern Montage has a warehouse with a sizable MCM offering in Arlington VA. Sadly they lost their showroom at the Mt Vernon Antiques Center, when it was lost to a fire in late 2017. Pieces run from modest in price to lower side of the high range.
Off Main
Catonsville / Baltimore, MD
Off Main is one of the smaller operations on this list, only adding about three or four items to their inventory per week. The prices are quite reasonable. You can make the visit yourself with an appointment and a short drive up/down I-95.
Have we missed anyone? Please let us know. And if you want to see the latest from all of these MCM dealers, keep your eyes on ATTIC's browse page, updated daily with new inventory listings from these and a total of 50+ local, independent furniture stores.
RIP
MillenNium Decorative Arts
UPDATE: Unfortunately, Millennium closed its doors for good in December 2015. Located in a walk down along U St, Millennium is a staple of DC's MCM speciality market. Their selection isn't the largest, but it changes often and is all well picked. Their prices are middle of the road and very reasonable given the quality. Recent ATTIC featured items have included these upholstered Knoll chairs and this secretary desk.
Hunted House
Update: Hunted House closed its doors in March of 2016. We've got hope they'll re-appear as a pop-up or some other form in the future though. Read an interview we did for Popville with the owner to announce the closure and talk about the store's history. Hunted House was originally located on 14th Street before they opened up a nice two-level store on rapidly developing H Street. Their prices range from the quite affordable to the midrange for the more rare items. Extra good deals can be found in their lower second-level if you don't mind a ding or taking the time to spruce things up. Take a look at their latest inventory.
Mara Home
UPDATE: Mara Home closed their store in the fall of 2015. Mixed in with an offering of primarily new designer furniture, Mara Home located just north of U street carries a small selection of vintage pieces. Check out their MCM pieces.